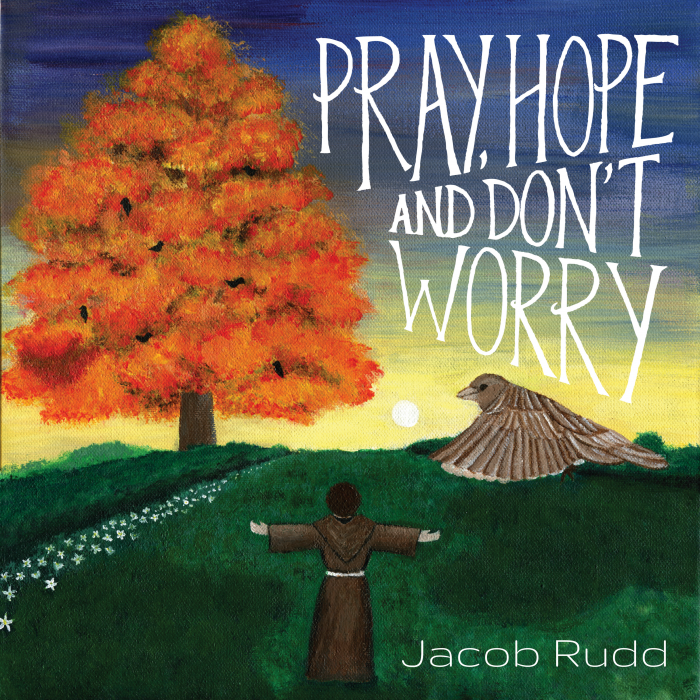 *FREE SHIPPING*
1. Overflowing
2. The Night I Met Jesus
3. Pray, Hope & Don't Worry (Padre Pio)
4. Roses (St. Therese of Lisieux)
5. Joseph
6. You are my Friend
7. You did it to Me (Mother Teresa)
8. Longing for the Kingdom (Instrumental)
9. Viva Cristo Rey! (Bl. Miguel Pro)
10. The Greatest Leper of Molokai (St. Damian of Molokai)
11. Let Me Live
12. The Heart of the Lord
13. Beloved (St. John)
14. Pray, Hope & Don't Worry (Remix)
Combining Scripture, personal conversion and the examples of Christian witnesses, this album joyfully takes the listener into the heart of the Gospel to be awakened, renewed and inspired. Released December 17th, 2017. 
Album cover artwork by Melissa Zach. 
Album title comes from the translated quote from St. Padre Pio: "Pray, hope and Don't Worry."
All songs in the album mixed and mastered by GameOFSound Studio unless noted below: 
8. Longing for the Kingdom (Instrumental): Mixed and mastered by Fifth Floor Media. 
Thank you to Larry Salzman for his percussion skills and Eneko Rodriguez for his violin skills.