Praise the Lord!

"We ourselves feel that what we are doing is just a drop in the ocean. But the ocean would be less because of that missing drop." -Mother Teresa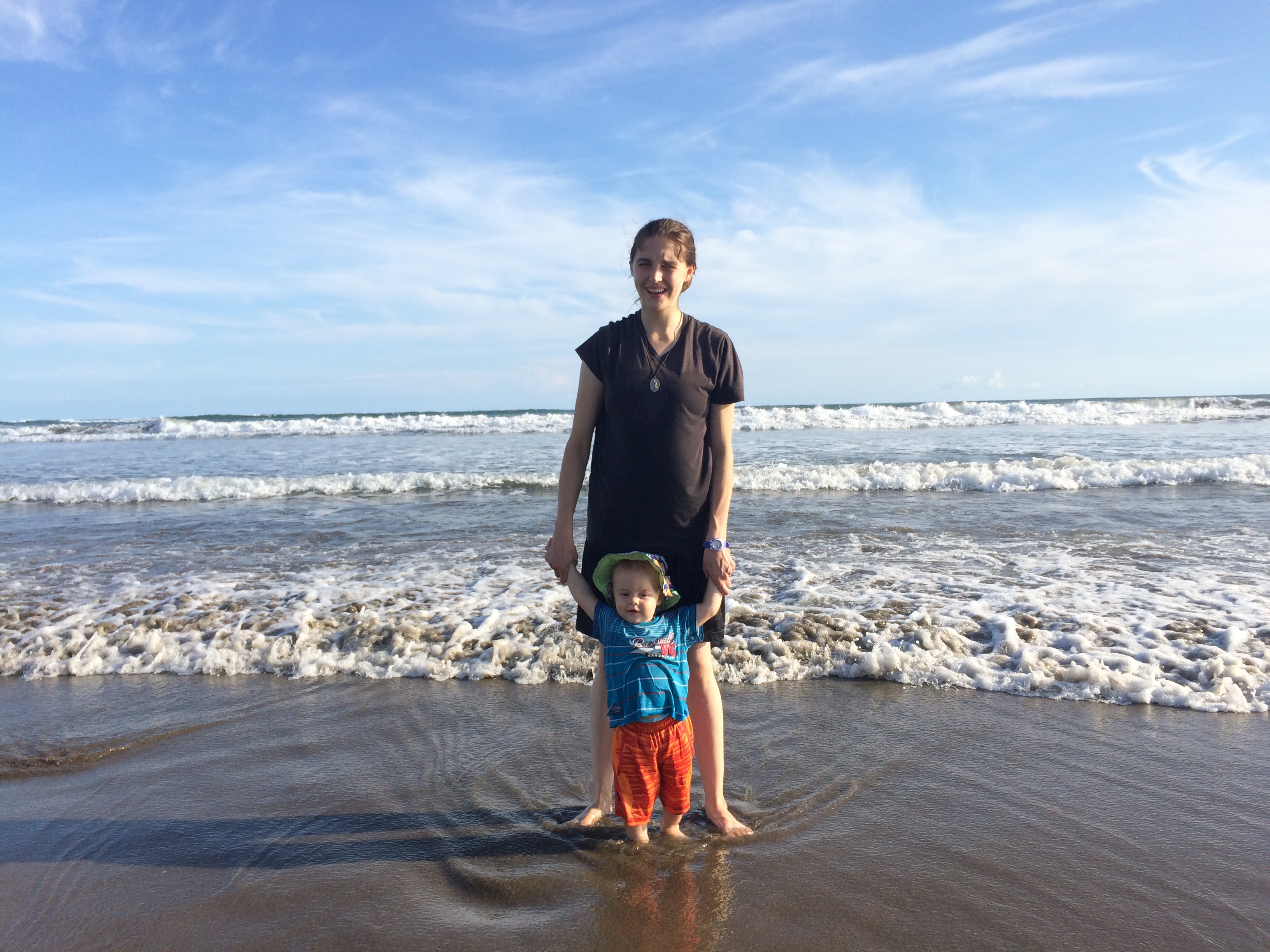 We are back in the U.S. and are enjoying time with family and friends. These pictures are from our visit to Hueuete (way-way-te) to relax and see the ocean. Seeing the ocean reminded us of the power and creativity of God, as well as our our own littleness. The beach was free, clean, and the sand was soft. We had fun body surfing the waves; that is the act of diving with incoming waves as they begin to fall. It was refreshing! Blaise enjoyed watching the waves come in up to his waist, including one big one getting his whole body. Instead of crying, he laughed!
This experience of the ocean not only renewed us physically, but spiritually. In some ways it felt like a renewal of our baptism. In the article Jesus Sanctifies the Water of Baptism by Marcellino D'Amrosio on his blog entitled The Integrated Catholic Life, he states:
"Jesus does not enter the water to be sanctified. No, the Holy One enters the water to sanctify. He empowers the water to become no longer just an outward sign, but a vehicle of the Holy Spirit bringing inner cleansing, rebirth, and transformation."
We are thankful that we have been able to live out our baptismal call in Nicaragua through our daily prayers and interactions. Our visit to the ocean reminded us that 'Beloved', 'Christian', 'Husband/Wife', 'Father/Mother', 'Forgiven', 'Disciples', and 'Lay Apostles' are our identity.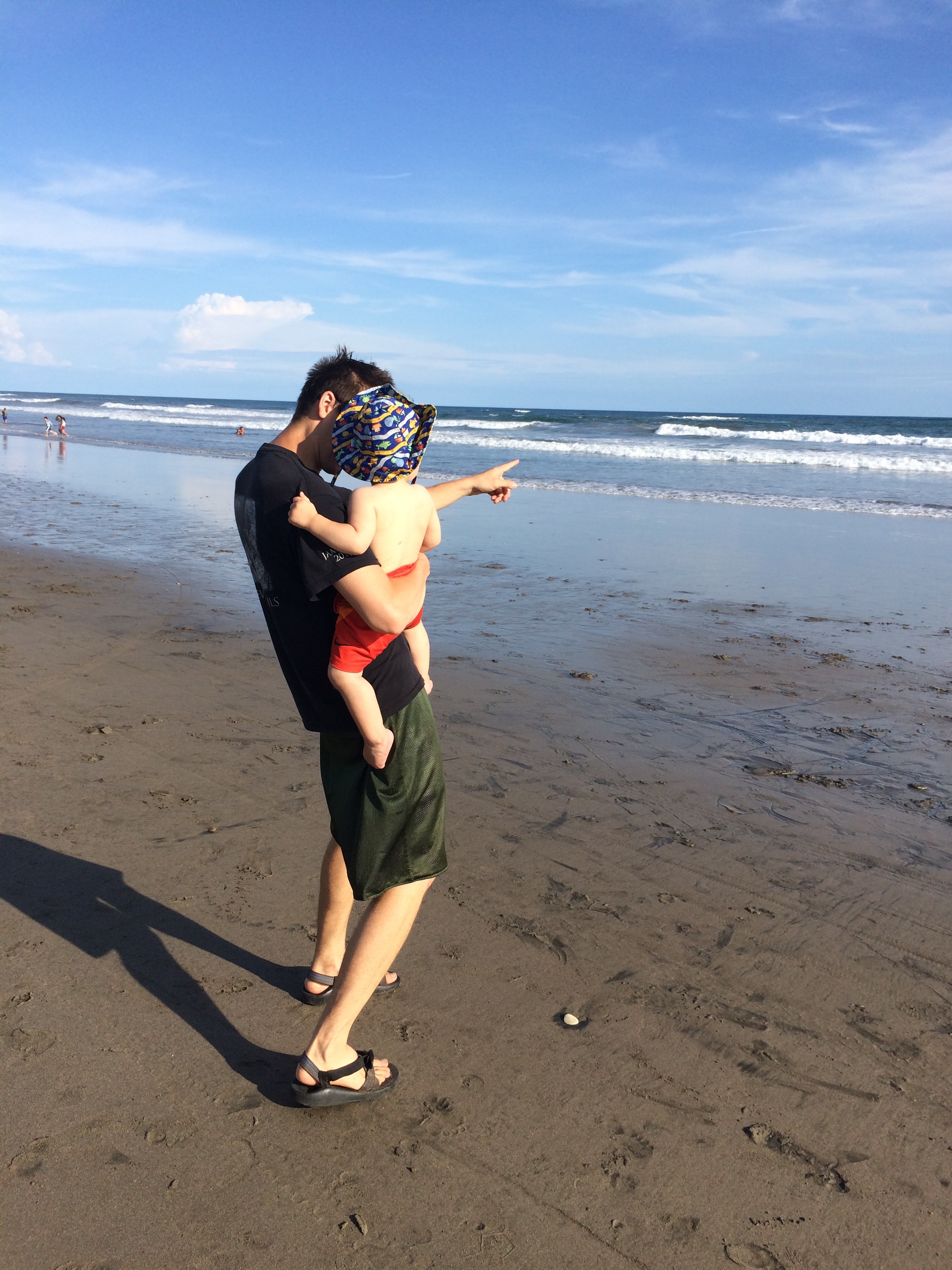 We were also blessed with community time with two newly married couples with one baby each that live here in Nicaragua. Here we were eating a fully fried fish with eyeballs and all. It was delicious (please note that we did not eat the eyeballs or fins)!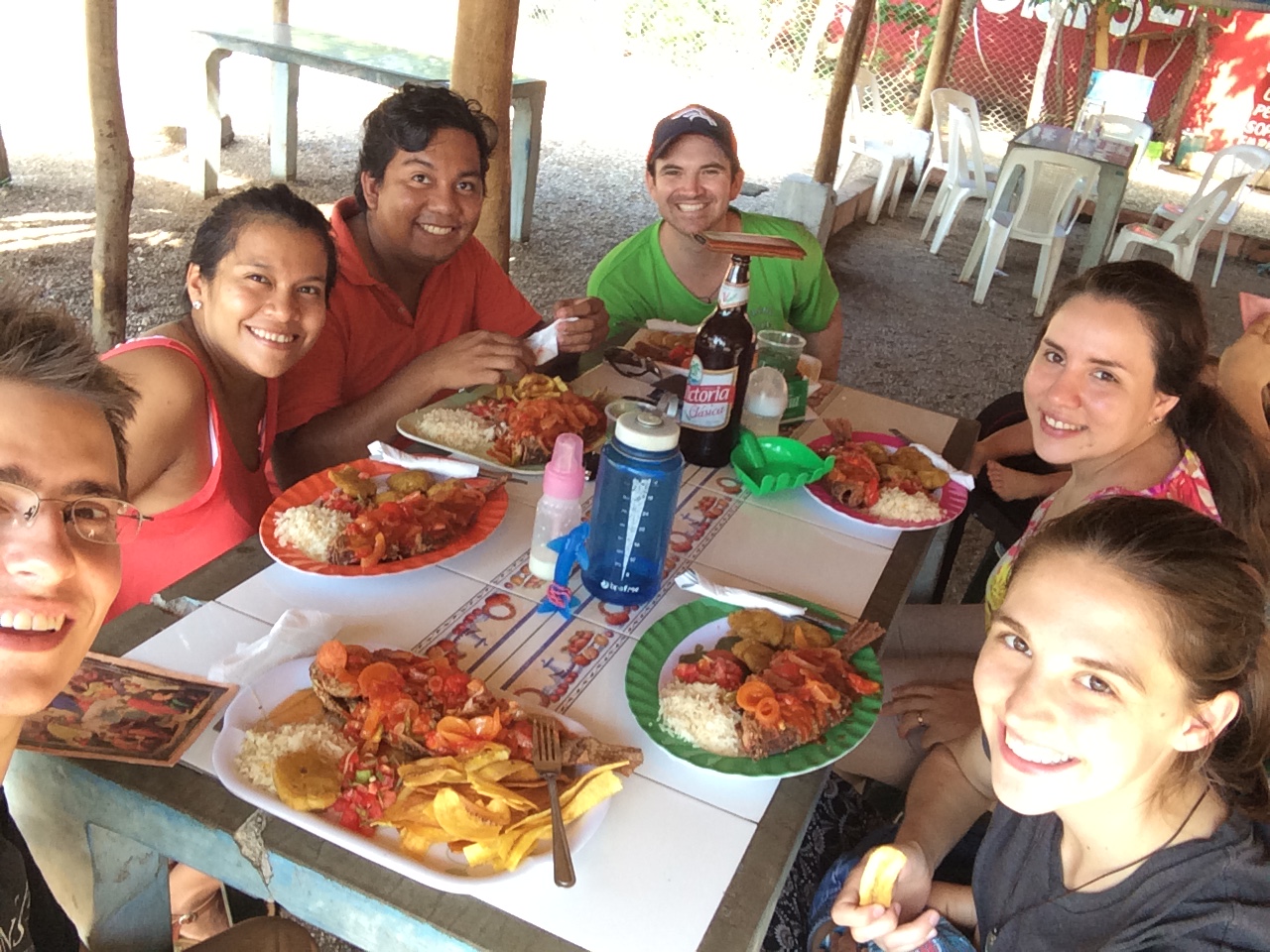 Below are more pictures of our apartment on the property of Harvey.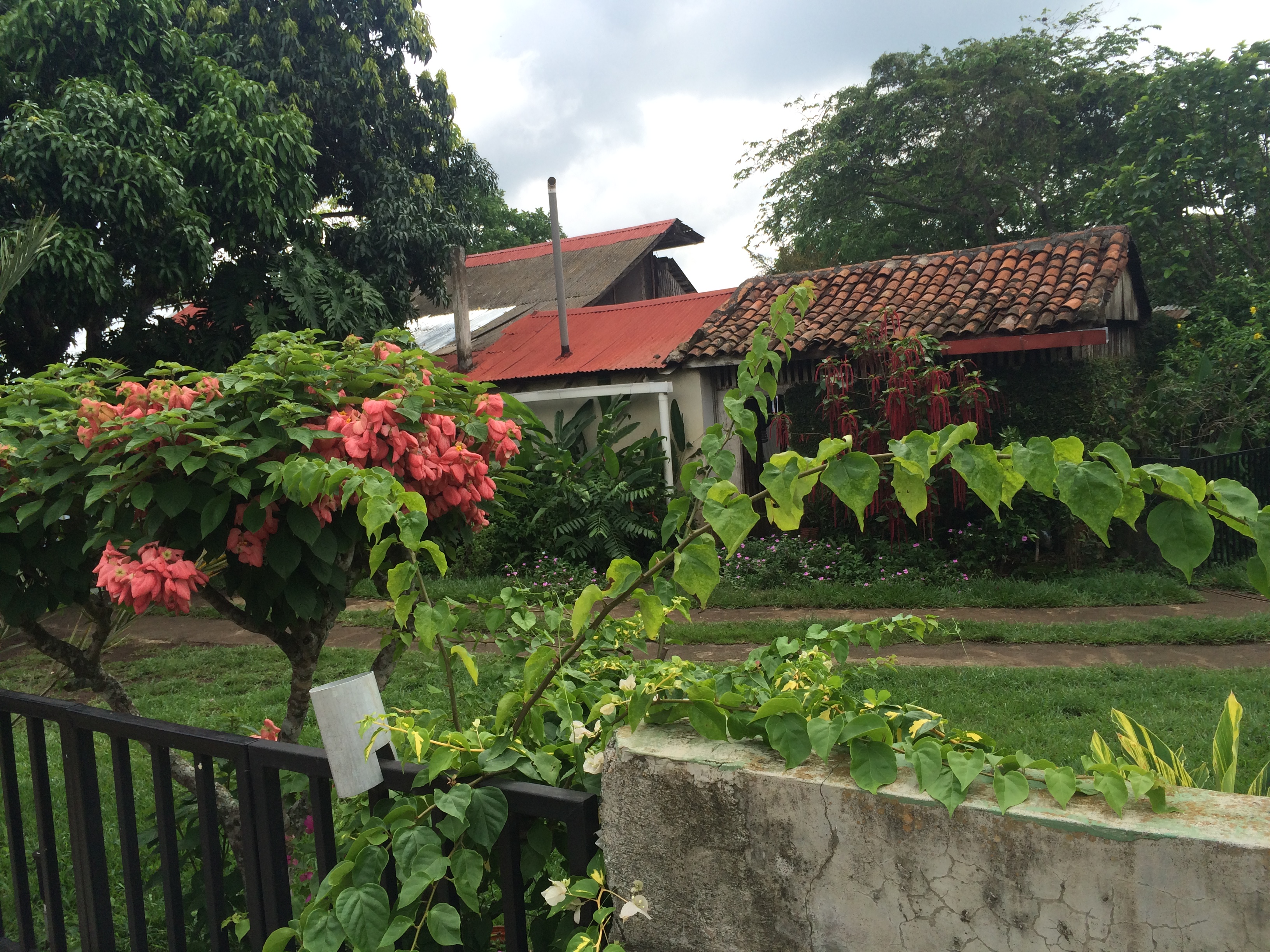 Since Harvey's property used to be a coffee plantation there is still a cistern used to hold water from the rainy season to sustain the coffee tree for the dry season.