Praise the Lord!
Here we are in Nicaragua at Guadalupe Gardens. It has been two weeks of adjusting to life here. It has been an adventure!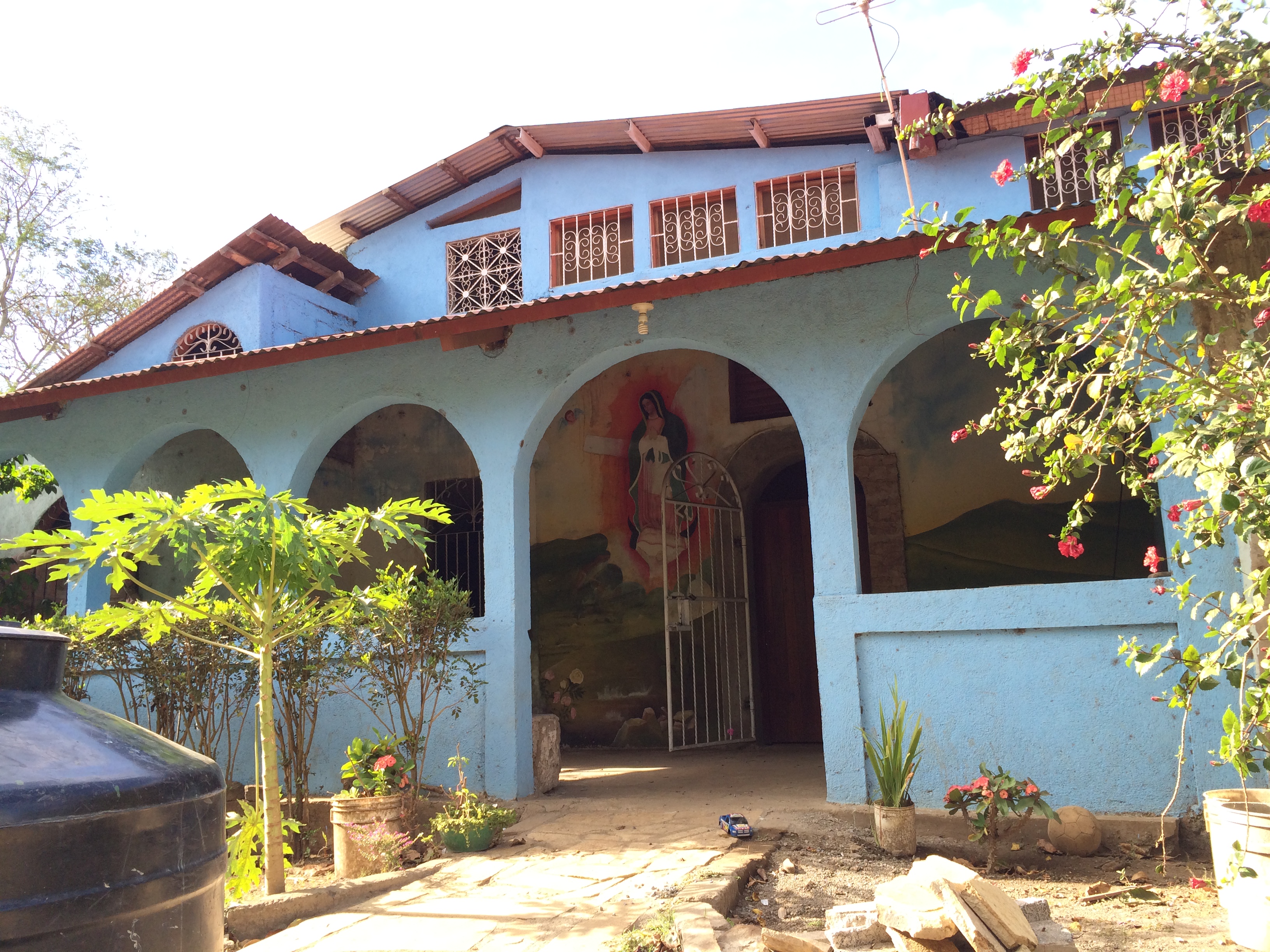 ARRIVAL
On our flight to Nicaragua we sat by a young man who was studying as a foreign exchange student in the United States, but is originally from Czech Republic. In a matter of minutes he told us he is an atheist, but that we could spend the rest of the flight trying to convince him otherwise… so we did 🙂 Then Paul was there to meet us at the airport. We drove in his green truck (paid for by St. Pius Parish in Appleton) an hour and a half south from Managua to San Marcos.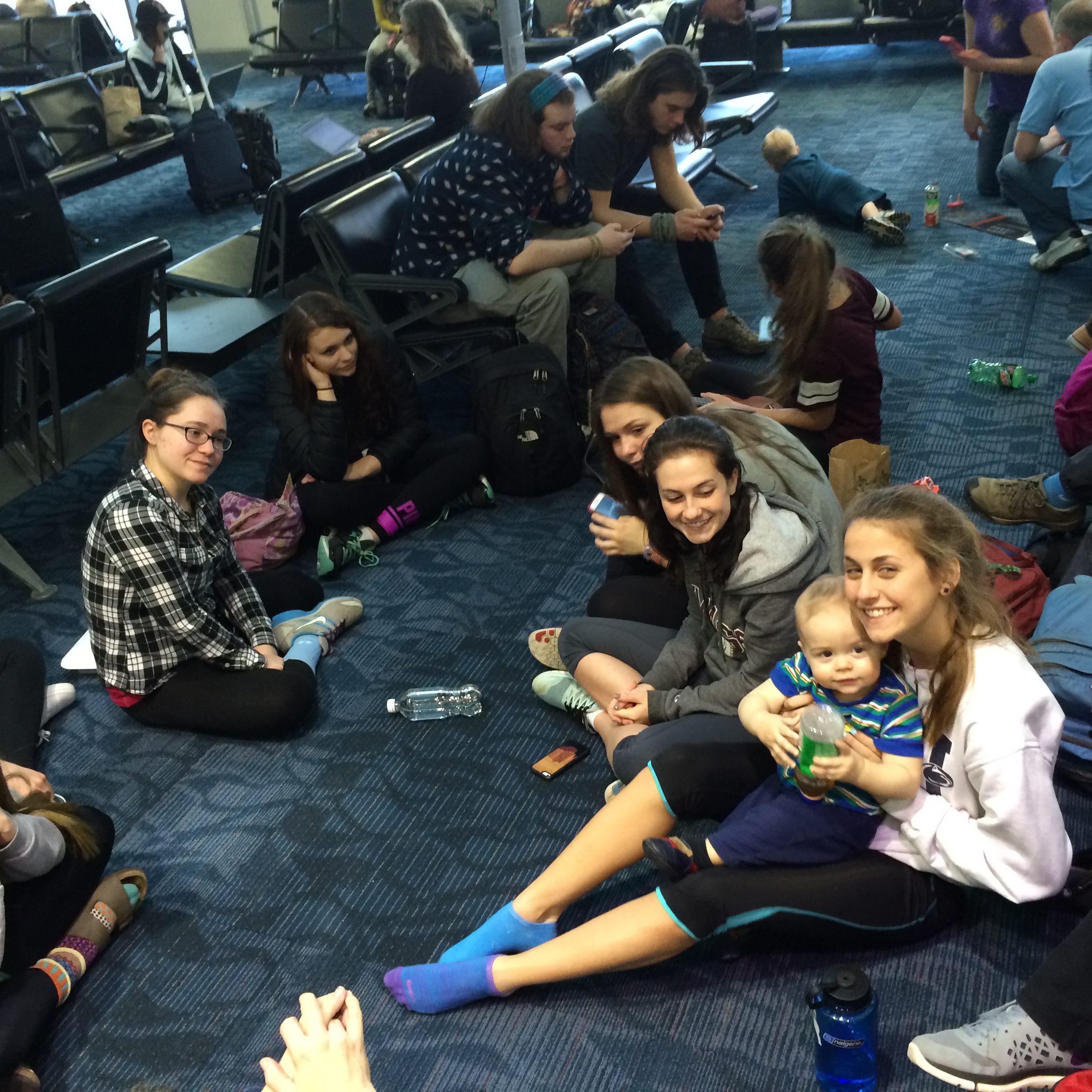 INITIAL SHOCKS
Food
On our first Sunday, I got sick with vomitting and diahrrea. I threw up even the water I tried to drink, which caused me to become very dehydrated and I was still trying to nurse Blaise. Jesus was present in the pain, but it didn't feel like it. At 10 p.m. Paul took us to the hospital, run by nuns, and I received an IV of liquids and then antibiotics for free. I was able to go home and sleep by 12:30. I have felt much better since and hope that my body is getting used to this place. It was the first time for Paul to ever have to take someone into the hospital because of an upset stomach. Praise Jesus as Blaise and Jacob have not gotten sick at all.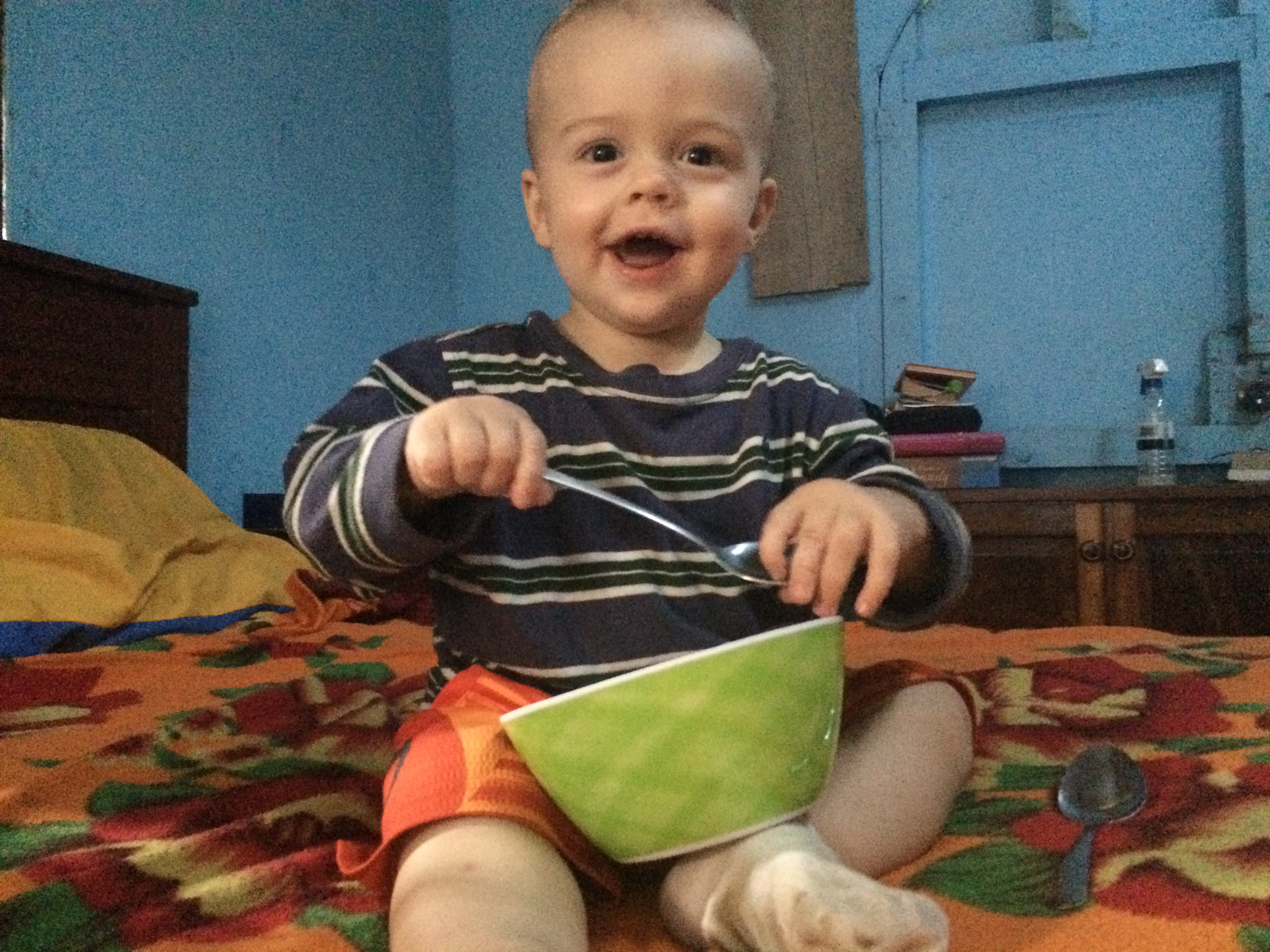 2. Washing Clothes and Diapers
Also we have had to adjust our time to be able to wash diapers and clothes by hand at a wash station. It is extra difficult because you must carry the water in buckets from the main water container. I do love washing by hand, but when one person has to also be watching Blaise at the same time it because a two person job. We hope to fix that by installing a wash station attached to our bathroom sink in the upstairs apartment.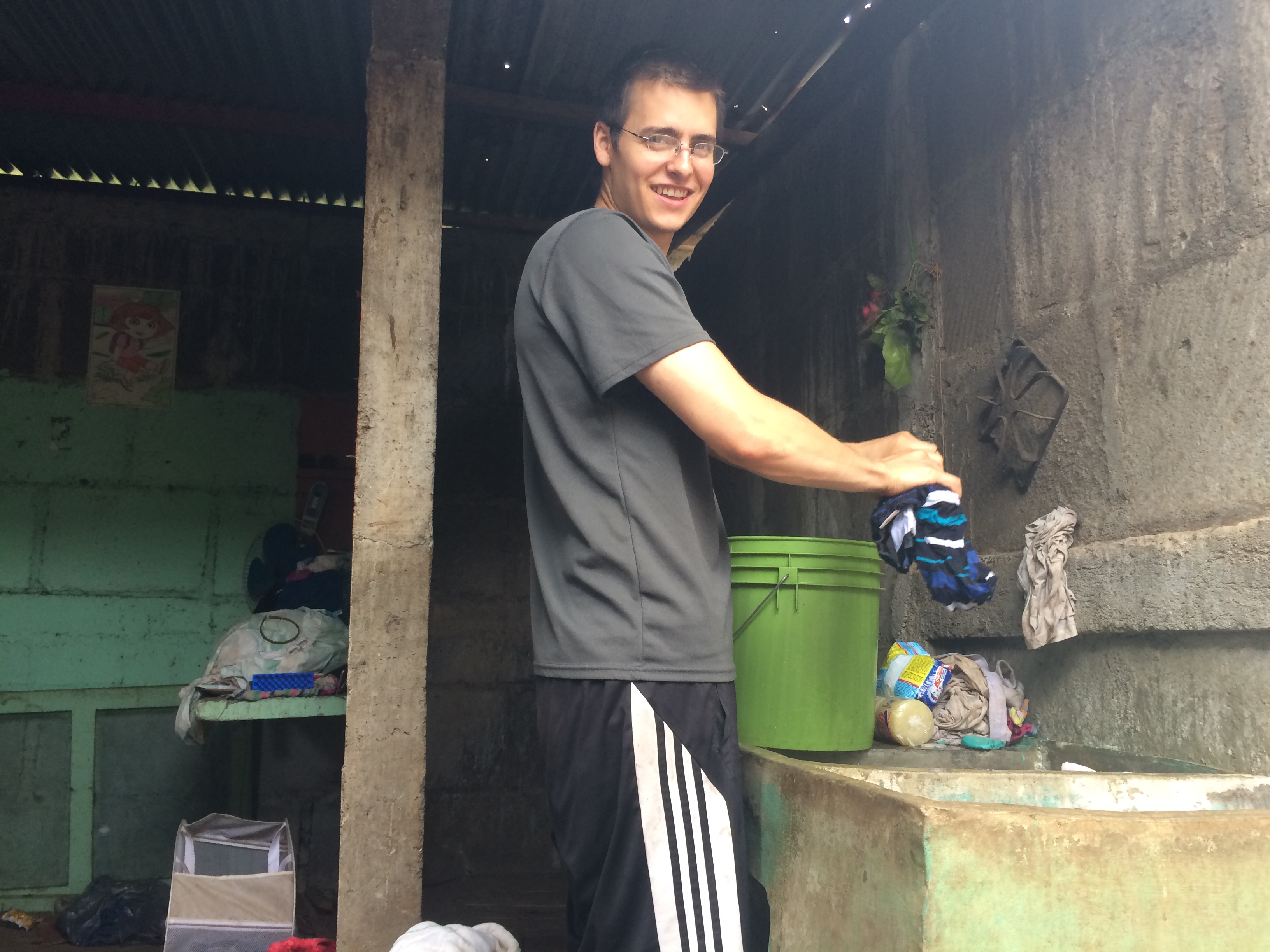 3. Living Quarters
We have a main bedroom with a second lounge space and bathroom. This is a temporary living space for us in the big mission house. There was only an outhouse and shower drain installed to begin for the first two days. One of the hired local workers named Antonio took a full day to install the toilet, sink, and shower faucet. The water is stored in large containers and flow down by gravity to our bathroom. About every day Paul has to travel 2 km into town to the "tanque" to fill the containers of water.
4. Learning the Culture and Language
We live in the countryside among a lot of poor homes with some very nice places mixed in. Unfortunately, a lot of people in the countryside, especially the poor, do not go to Church on Sundays because they are afraid to leave their properties because things could easily get taken from them. They cook their meals in little shacks with wood fires and their children are exposed to a lot of thick smoke. From what we've gathered, families don't really sit down to eat together at table but rather just eat standing or lounging somewhere. Dinner is usually served at around 7:30 or 8:00 which is way later than our standard of around 5:30. Despite these things, the people are very joyful and friendly.
It is very difficult to only know some Spanish. We desire to be able to really communicate with the people here or even the family, but it is in broken Spanish. We do plan to have a tutor soon and have been writing down a lot of new words that we are learning.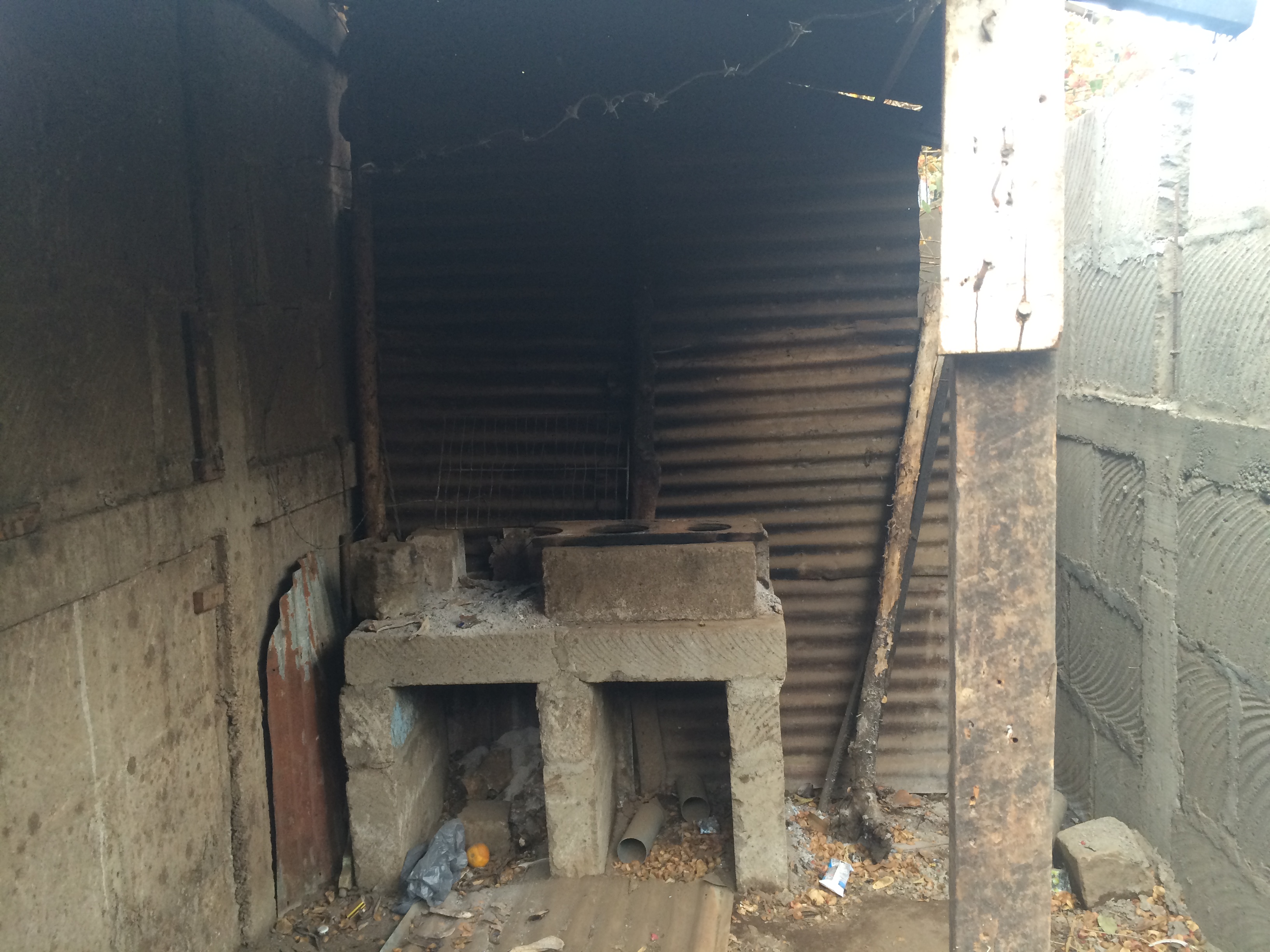 INITIAL BLESSINGS
Community
The other family of Marvin and Brenda with 9-year-old Viviene and 3-year-olds Gabriel and Gabriella are a blessing to have living here. They are a local family that watches over the property especially when Paul is gone. Because of the construction happening they needed to move from their modest house into a bedroom with attached bathroom, which is right beside our room. The twins love talking to, teasing, and laughing with "Blas" or Blaise. The family desires to own their own house right outside the walls of the property. Paul and Paul's father hope to build them a house, but the timing is not known currently. We have enjoyed praying the rosary with them in the evenings and sometimes sharing meals together.
2. The Vision
Paul has a huge vision for the whole property. In clockwise order below you will see his house, the wall surrounding the property, the backyard of the mission house almost ready for a fountain, the steps for a future 3d rosary walk, the future chapel, and the future catechism center.
Time Will Tell
It seems like we fit into the mission of this place. It has been confirmed to us through Fr. Quinn and Fr. Robert that our main mission is to simple live as a holy family. That alone is a great witness.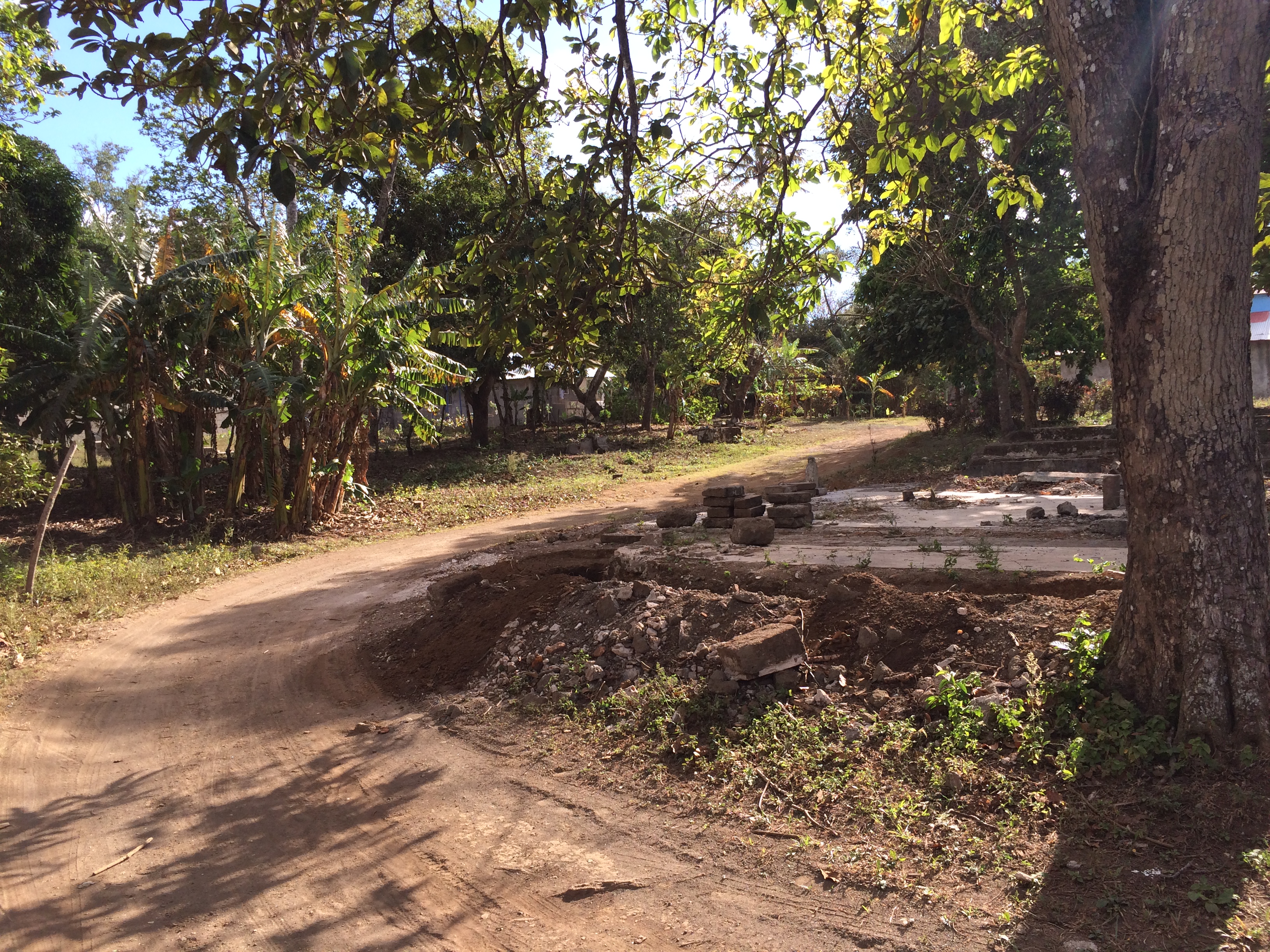 Please pray for our perseverance and continued adjustment into a normal routine of living. Thank you for all your support and love for us! May Jesus continue to draw you into His Merciful Heart this Lent 2016!
God Bless,
Calena