Merry Christmas! Happy New Year! Happy feast of Mary Mother of God! Happy Feast of Epiphany!
I am not sure if your circle of family and friends is experiencing the same thing but sicknesses have been the theme. For my family specifically, we have had to go through stomach bugs and bad colds on and off (mostly on) for the past three months!
This month I have a new song to share with you called My Consecration to Mary. When I was a freshman at Franciscan University, my friend who is now a priest encouraged me to make an act of consecration to Mary. I used the old school St. Louis de Montfort prayer book to make the consecration. I promised to pray the rosary every day for the rest of my life. I walked a few miles with my friend as we prayed 20 decades of the Rosary on our way from campus to St. Peters Church in Steubenville. There are many daily prayers of consecration that you can do to Mary. This song is my prayer that I recite each day.
I have also continued to finish releasing the album. The digital version of the album has been submitted and should be available on streaming platforms soon. I am also finalizing the order for physical copies. "Be My Captain" has new vocals and was mixed by the local audio engineer I met through Divine Providence. I ended up doing some small tweaks on a handful of songs including "The Most Holy Eucharist," "Through the Desert," "Apple Orchards," and "I Love You God." I reuploaded those songs to YouTube and made brand new lyric videos for "The Most Holy Eucharist" and "Apple Orchards."
If you would like to stream the full album on YouTube I have updated the playlist to include the new version of the songs: https://www.youtube.com/watch?v=p3vAzF_Yryw&list=PLQGNpl03Tq0eyl6olGaQ3j1j3Y9LV1Pm7&index=1
We have two goats – one buck named Gretzky (black and white) and one doe named Bandida (tannish brown). We are hoping that Bandida is pregnant so that we will have kids and goat milk this spring. In sports, GOAT is an acronym for "Greatest of all time." Since we enjoy hockey, we decided to name the male goat Gretzky because Wayne Gretzky is considered to be the GOAT (greatest of all time) of hockey. As for the female, her previous owner called her "Trouble". We have a board game called Bandido (Bandit in Spanish) in which the Bandido is trying to escape from prison and it is your job to block his path. We named her Bandida after she broke through her leash and started running crazily around the yard chasing our dog Teka.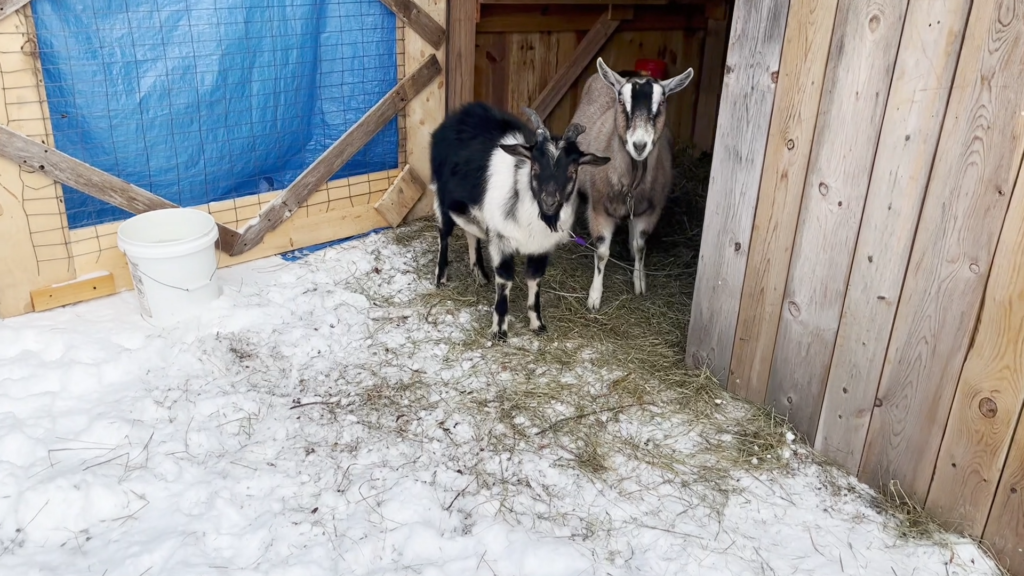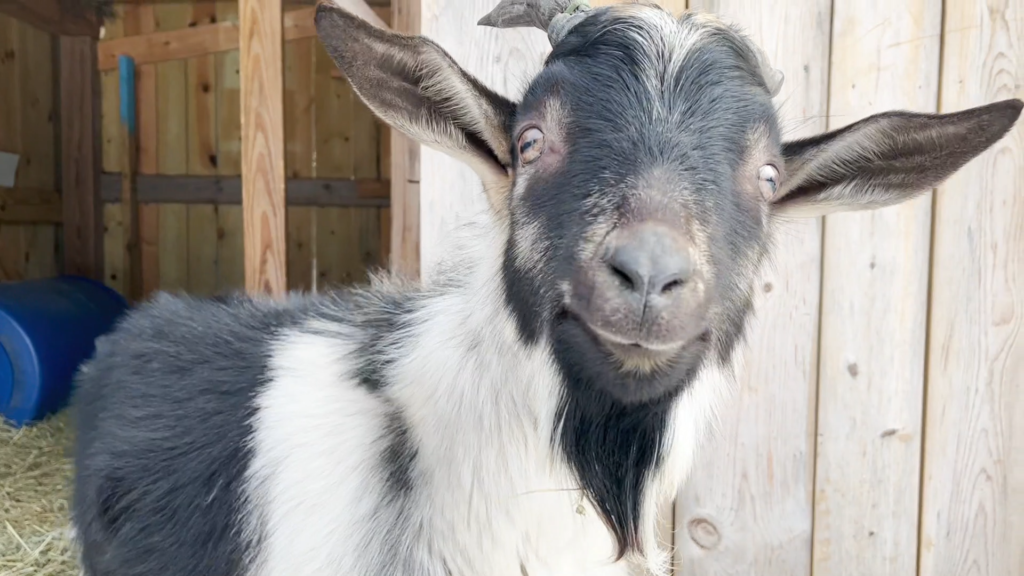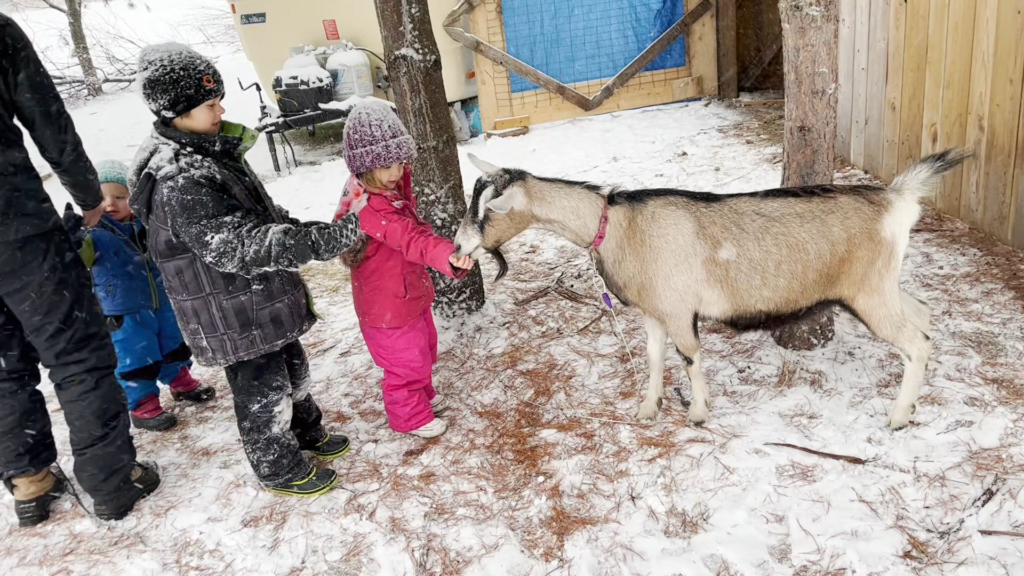 One of our rabbits had bunnies/kits. We are expecting two of the other does to have kits any day now. We will harvest the bunnies after three months for meat. We have named the adult bunnies but not the bunnies. The kids understand this and have been very mature about it. I have personally been surprised how well rabbit meat tastes. As grocery prices increase we have been grateful that we have made steps toward producing our own food.
 I was able to create this song and content thanks to my support team. If you are interested in joining or learning more about it: